FWG Earl
Posts: 328
Joined: 17 Dec 2014, 11:15
Fr00k$: 502.90
Location: Behind you
Contact:
markiplier21 wrote:13. Mark and Mid are the same being
wait...when did this happen?????
I can't say I was fine. I was never fine to begin with.
---
FWG King
Posts: 806
Joined: 16 Sep 2012, 19:05
Fr00k$: 16.25
Location: Sitting in my cozy lil cabin...teaching swordsmanship and combusting nubs..
Can we vote on who has the most complex character history/development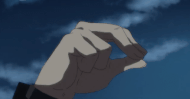 Don't touch me family scrub
BOOM GT OUT DA WAY
---
---
Who is online
Users browsing this forum: No registered users and 1 guest