Ithquentbvare

Fr00k$: 0.00
As per the rules that I posted before, this is the thread where you discuss your character and explain why you are getting your powers and where from.
---
FWG God
Posts: 1957
Joined: 29 Aug 2011, 12:48
Fr00k$: 416.50
Location: Haha, nice try FBI
I do love this archive of characters very much. I read it when i'm bored

Last edited by
Rainshard
on 03 Oct 2014, 20:27, edited 3 times in total.
2015 dad
2016 most likely to be a meme.
---
FWG God
Posts: 1995
Joined: 18 May 2011, 16:15
Fr00k$: 127.60
Location: May 18, 16:15 PM, District Court, Courtroom No. 7
cringe
Last edited by
Leprechaun Lukia
on 22 Mar 2018, 15:12, edited 12 times in total.
"Everyone else gave up on you... but I saw what you could be!"
---
FWG Mod
Posts: 612
Joined: 28 Feb 2011, 01:24
Fr00k$: 35.30
Location: nomming on paste at (insert your address here) :D
Contact:
Character: Hone
Powers:
The ability to contort his skeletal structure at will

Powers after updates:
Can use up to 5 combined electrical attacks/defenses per spar/fight.
Can shape-shift into any character he has defeated in a fight (non spar)

----------------------------------------BACKSTORY----------------------------------------
Hone was intended to be a weapon. No more, no less, only a pure emotionless killing machine. His brain was originally wired with only one intention, to kill all enemies of his nation without a second thought using his bio engineered powers to contort his skeletal structure at will. All of that changed when he met one woman who saw through the haze in Hone. She was the only one from the FalenMist tribe that Hone couldn't bring himself to kill. This woman talked to Hone and taught him about rights and wrongs, hurt and trust, empathy and caring, pride and pain. After this abrupt enlightenment Hone bursted out with rage knowing all the hurt he had caused to others. In his outrage he turned to this woman, thinking only that she poisoned his mind by slithering lies into his ears, and stabbing her clear through her heart with his hand. Seeing the life leave her eyes he fell to his knees in shock, realizing he had just killed off the only person who has ever cared for him in his entire existence. After this encounter Hone fled from the nation of the StarClan in shame and disgust for what they had done to him and all the people that they made him hurt. Hone vowed to never join in any group again in fear that they would manipulate him as the StarClan did to him in the past. He also promised himself that he would protect his pride, the abused, and what he thought as the right path wholeheartedly, not considering any consequence of what his actions might arouse.
-------------------------------------------------UPDATES-------------------------------------------------
Seeing the rising of a new assassin out to avenge Bacon's death, Hone went into a deep meditation to figure out how to defeat this foe, who was armed in every way to kill Hone and only him. Hone came with the idea to go to power lines and shock his body to its maximum tolerance. Through 10 days of this intensive training Hone's bone marrow took in the shock from the power lines. Hone can paralyze his opponents with this shock, but cannot use its effects much in battle (5 attacks/defenses) because he must recharge his bone often.
------------------------------------------------8/15/2012-------------------------------------------------
Seeing that he was a higher and more powerful evolution of humans, Hone seeked to rid himself of his human connection. Hone found out that the great dragon Ryo possessed a high enough mastery of magic that Ryo could evolve him into a higher being! But.... It came at a price. Hone had to sacrifice two souls and present the Dragon with a jewel encrusted pure gold egg. Hone quickly dispatched of two young fighters, both with little knowledge of the world or sense to reason with Hone. (the fights really did happen, just not on this chat. If anyone disputes this I will pm them the text) The egg was the harder of the two tasks. Hone had to spend several months in small towns stealing from jewelry stores to collect all the materials needed, then he came across an abandoned town with an old blacksmith's shop and quickly went to work melting down all the gold, forming the egg shape, and then placing all the gems perfectly to resemble a dragon sitting out on a cliff. When Hone presented the offerings to Ryo he asked to be changed into, after much thought, a doppelganger. Being a doppelganger would allow Hone to transform into the form of any opponent he defeated flawlessly (including their powers). This would also allow Hone to keep his old form after the transformation.
NOTE: this power only applies to a fight that IS NOT a spar.
----Available Doppelganger Powers-----
Defeated|Abilities Gained
Blood Knight | My blood becomes metallic and i can bend it to my will.
Oukoyr (prince) | Can shrink and grow at will, can also gain and loose massive weight at will.
-------------Age of the Gotai (7/3/13)-------------
After seemingly escaping the clutch of the star clan, Hone went out looking for a reason and purpose to his now empty life. Hone stumbled upon a man by the name Albereich who was gathering all of those who possessed powers above that of a regular human in order to protect the humans from the clutches of evil. Hone could not deny his willingness, but there was one problem. Albereich was looking for specific kinds of people who possessed a think called "spiritual pressure", and hone had none of this. Albereich saw this as strange because all beings have some level of spiritual pressure. After further investigation it was found Hone lacked this because of his artificial creation, but through the testing another interesting quality was found. Hone's bone was so strong and bound so tight on a molecular level that no spiritual pressure effected Hone in any way, not even Albereich's pressure could take hone down. Seeing this Albereich and Hone had a fight to test his ability to counter Kido and the other special powers possessed by the Soul Reapers, but to Albereich's surprise Hone could counter with ease. His bone's sheer strength could defend against any weapon Albereich threw at it, and Hones unrivaled control of electric pulses in his bone that he could now use at will could counter all the Kido Albereich casted. With this, Albereich could do nothing but accept hone into his ranks as captain of the 5th squad, the special operations unit.

FWG Award for Geekiest FWGr
and FWG Award for Best Bromance with mmm ;3

---
FWG Mod
Posts: 612
Joined: 28 Feb 2011, 01:24
Fr00k$: 35.30
Location: nomming on paste at (insert your address here) :D
Contact:
can the above posters please add a little bit more to their posts?
i know both of you can make fairly good character back-stories


FWG Award for Geekiest FWGr
and FWG Award for Best Bromance with mmm ;3

---
Mesolite grew up in a small town until the age of four, when an Unknown terrorist organization captured all men in the town of the age of 25 for testing. One of those men happened to be Mesolites Dad. His dad resisted and was beat to death. During this beating Mesolite was seen in the house, and the Organization decided to take the child instead. Until the age of 14, he was tested on, Genetically augmented and trained. One day, This organization managed to get there hands on an Electricity Manipulating Exo-Skeleton (MES). They wanted to test this on the most Physically prepared Subject they could, so they Picked Mesolite. When they had him put on the Exo-Skeleton, The Electricy Exerter Was inverted, and It Exerted 3 Million Volts of electricity into Mesolite. The excessive amount of volts Warped his blood stream, Mutating his already altered DNA into Something Different...Something new. Mesolite Was unconscious. When he woke up, The Exo-Skeleton was gone, and everyone in the room was dead. Hince he named himself Mesolite, after the MES exo-Skeleton. He took a knife out of one of the Scientists coat, and tied it to a string. He escaped, and learned to master his Manipulation over electricity.
FWG BLACKBELT
I

<3

Illubum
---
FWG Baron
Posts: 266
Joined: 16 May 2011, 22:06
Fr00k$: 0.00
Location: FakeCity, FakeState FakeCountry
Character: Mustache
Powers: Wind, blood, and earth

When I was young I was traveling in the desert in search for some silk from the foreign countries, I had all the medicines for anything you could this of, scorpions, spiders, whatever. But not mutation. I was running, I could see the cities in the distance, but I fell in a sand pit that collapsed quickly. I was not prepared, I screamed and fought, but the mutation in the sand started to replace my skin until I started to feel a connection with the earth, and I realized I could control it. I made my house huge, with a giant tower. I decided to see the world on top of it. It was beautiful, I dozed off and when I woke up my blood was pouring in a fashion that would normally kill you, but it wouldn't run out. I thought, nothing could make this weird until the wind seemed to play games with me. I opened my door and I started choking, the wind started to try and kill me, at least, that's how it felt. I finally got a breath and the wind aperently came in my mouth, because watching that silver wind rushed into my mouth scared my so bad. I noticed I could move the wind in any way I want and make veils of what I call sharp wind, and ounce of it could shred through human skin, but never anything like stone. I started to like my life in the desert, but I was lonely, so I got a pet. A wolf. He was my friend for so long, until one day, he annoyed the crap out of me. I screamed, "Why wont you die already!" then I noticed something. His heart stopped. I realized that besides earth and wind, I could control blood. From there I made friends and started the earth kingdom and advanced my skills to make guards of sand and stone, and from there, I was safe.
Last edited by
mustache
on 29 Jul 2014, 22:58, edited 4 times in total.
http://i771.photobucket.com/albums/xx359/2ErecEdwardfan/Blog/Merlin-FlippinEpic.gif
---
FWG Squire
Posts: 211
Joined: 18 May 2012, 22:26
Fr00k$: 1.50
Location: Sleeping in a Bed
nice
Is it correct to face reality when your only option is to hide yourself from the world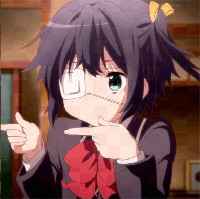 ---
FWG Mod
Posts: 491
Joined: 07 Sep 2009, 16:43
Fr00k$: 35.30
Location: in your box spring
Contact:
Dr Satan
Powers: Quantum Manipulation, Alchemy, electromagnetism
Weapons: nanofiber scythe, philosophers stone bracers.

Having given up his mind and body to the madness of science, The man formerly know as Dr Daniel had become the monstrosity known as Dr Satan. He had first stumbled upon a way to manipulate atoms and change them with machines and then became so obssesed that he never lefts his lab, intent on living forever, or until he could learn all secrets of the universe. after many millenia he managed to open a wormhole where became trapped in a place where time did not advance. There he spent endless days thinking until he finally learned to truly play god. however he quick found it was only playing as he once opened a wormhole into an inferno, his flesh being burnt black his body now matching his mind in its appearance. he was no god, he had become the devil himself.




Not long after finding the hellish dimension that forever marred his body and caused him to have a disguise on at all times not in combat, Satan came to find another dimension where the physical sciences were different and where magic or "alchemy" was practiced widely. Not dissimilar with his own abilities he learned the secrets of this art quite quickly and became a master of it in a time period that both astounded and scared the locals. So much so that Satan, who went by the name "Farlain" in this realm, was forced to leave any civilization behind and attacked on sight by any alchemist. Of course any foolish enough to continue to fight after his disguise went away died for his foolishness. it was when satan learned of a stone that allowed him to toatlly defy the basic laws of alchemy and that all it reqiured were souls that this fate of the alchemists in this realm was decided. Satan besieged an entire town that had no alchemists and called for ever alchemist to come and defeat him. in on fell swoop he caught the massive army in the tramsutation circle and captured all of their souls into one large Philospher's stone, which he then reshaped into two bracers. it was after this that he set up a school in the realm and taught a whole new generation of alchemists and once their abilities had become strong enough, he vanished, letting his students become teachers.

Having mastered Quantum theory and how to manipulate it, it only seemed natural for satan to eventually come to another area of the physical sciences and master it. Electromagnetism had long been understood, and manipulated through electricity, but satan sought to finding just how much more efficiently he could manipulte ALL of the EM spectrum and electrons themselves and even the force of magnetisim. he ventured through out many dimensions, unvierses, even traveled to the multiverse be fore realizing in his own ignorance that with his current manipulation of elements on a quantum level allowed him the freedom to manipulate EM waves, with the manipulation of sub sub atomic particles (quarks) making it possible.

-----------------------------------------the Story of the Scythe-------------------------------

The Scythe wielded by the Evil Doctor was one of simple but impressive design, being that in its normal state it was just a simple cloth but as soon as the proper current was running through it, it would become a scythe that never dulled and had a blade that was the sharpest and hardest blade known to man. It was a gift to him from himself, though rather through murky events. It could be said that the Scythe was the property of the United States Government, Or that it was the property of the University of Southern California, where he was a Professor before going insane. He had designed it as a proof of concept and as a piece of genuine scientific art. However one day it mysteriously disappeared. Many students and Professors alike claimed to have seen whom they thought to be the late Dr. Daniel roaming the halls that day. In reality, Satan did in fact steal it but it was not him roaming the halls. it was merely an apparition of him that manifested at the university.
Last edited by
danny
on 08 Sep 2012, 03:53, edited 5 times in total.
True beauty lies in the heart, so i must look like stein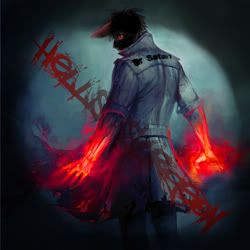 ---
Noobie Doobie
Posts: 1
Joined: 14 Jun 2012, 03:14
Fr00k$: 0.00
Location: Right behind you... ^_^
Character: Angel
Weapons: Scythe of Death, Scythe of Dead Destiny, Sword of Dark, Sword of Eternal Suffering
Powers: summons a small army of undead, shadows and fire bend to her will
Weapons Powers: Scythe of Death makes the person cut by it wish they were dead for it cuts into the spirit, Scythe of Dead Destiny shows the user ways their opponent can die, Sword of Dark can shoot a beam of darkness into a person, and Sword of Eternal Suffering sends the opponent into an alternate reality,where they are tortured until the user either dies, or brings them out.

~~~~~~~~~~~~~~~~~~~~~~~~~~~~BACKSTORY~~~~~~~~~~~~~~~~~~~~~~~~~~~~~~~~~~~~~~~
Angel was a normal girl, until she died. She woke up in the Devil's home, dressed in an ebony black robe. Satan himself came into the room and looked down upon her. She flinched when she saw the evil in his eyes. He laughed and pointed to the wall. Looking over, she saw four weapons, two scythes and two swords. She looked back at Satan, who just smiled and motioned her to them. She walked over and picked the swords up. A powerful feeling rushed through her limbs. She looked back at Satan, who was nodding. He walked up to her and took her hand. He asked her to become his daughter and live with him there. She nodded, and he grabbed her hand and led her to an arena, where she was handed a sword. Satan grabbed a scythe and attacked her, cutting her arm, making a river of crimson flow from it. She recoiled and counter attacked, cutting his stomach, and making black flow from the wound. Her sword had his blood on it, and that blood flowed down it into her wound.
She screamed as the dark ebony blood mixed with her own, giving her power and transforming her at the same time. She gained the power to summon a small army and bend shadows and fire to her will.
~~~~~~~~~~~~~~~~~~~~~~~~~~~~~~~~~~~~~~~~~~~~~~~~~~~~~~~~~~~~~~~~~~~~~~~~~~~~~
---
---
Who is online
Users browsing this forum: No registered users and 1 guest