FWG King
Posts: 817
Joined: 16 Sep 2012, 19:05
Fr00k$: 27.25
Location: Sitting in my cozy lil cabin...teaching swordsmanship and combusting nubs..
So, regarding propaganda and promotion for the site and all, I dunno who all have youtube and shizz but let's try to make like ads and stuff that way. Even if a friend has youtube we can try that. This is pretty much an idea I got for trying to bring the site back to more life. So if it works yay if not I guess we gotta keep trying.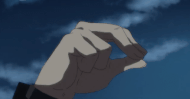 Don't touch me family scrub
BOOM GT OUT DA WAY
---
Who is online
Users browsing this forum: Google [Bot] and 2 guests