FWG King
Posts: 817
Joined: 16 Sep 2012, 19:05
Fr00k$: 27.25
Location: Sitting in my cozy lil cabin...teaching swordsmanship and combusting nubs..
So, imagine how popular ppl do long YouTube channels with groups of people playing games together and stuff. Why don't we do something like that? We create a YouTube channel that people can be added to and having groups of people cover playthroughs of various games like metal gear, persona, etc etc. we can also have giant groups play party games and stuff and even a table top game category. Thoughts?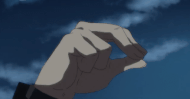 Don't touch me family scrub
BOOM GT OUT DA WAY
---
The Foxy Boxy
Posts: 7940
Joined: 04 Jun 2011, 23:05
Fr00k$: 153.80
Location: oversharing (tm)
Contact:
why not play games from the FWG site if we're gonna be reppin' the site anyway???
that was dramatic. still ready 2 die tho!
---
SKREEEEEEEE
Posts: 3693
Joined: 26 Jun 2010, 22:36
Fr00k$: 630.25
Location: SKREEEEE
Contact:
People have proposed this SO many times but it's never happened. This isn't something you need a go-ahead to do. Just do it. (btw, twitch streams are more popular now)
vaguely present

SKREEE SKREEEEEE SKREEEEEEEEE
---
---
Who is online
Users browsing this forum: No registered users and 1 guest