I win because I'm responsible for stealing...er, making this topic!
For trying.
---
FWG Mod
Posts: 9039
Joined: 28 Aug 2009, 05:35
Fr00k$: 3889.70
Location: freaksville
Contact:
I win because I will dissolve all my competitors in concentrated acid!
The BUGBLATTER BEAST HAS SPOKEN, ALL HAIL THE BLATTERER!
---
FWG Mod
Posts: 491
Joined: 07 Sep 2009, 16:43
Fr00k$: 35.30
Location: in your box spring
Contact:
i win because i can urinate an alkali to neutralize your acids and burn everyone else
True beauty lies in the heart, so i must look like stein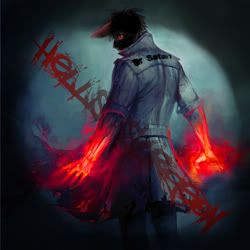 ---
SKREEEEEEEE
Posts: 3694
Joined: 26 Jun 2010, 22:36
Fr00k$: 630.95
Location: SKREEEEE
Contact:
I win because SPIDERSNOPE
vaguely present

SKREEE SKREEEEEE SKREEEEEEEEE
---
I win because Gillete mailed me a free razor in a box saying happy birthday, (Insert Real name Here).
For trying.
---
FWG General
Posts: 126
Joined: 22 Feb 2012, 18:33
Fr00k$: 1.20
I win cause I'm awesomer then mmm
---
FWG Prince
Posts: 413
Joined: 13 Aug 2010, 14:39
Fr00k$: 2.50
Location: i live in a house
Contact:
i win because its my summer im back haha FREEDOM pluss i still win
This guy is the embodiment of cringe.
[img]https://lh4.googleusercontent.com/-v9PdfKlA2WE/TfYGXjiZJ5I/AAAAAAAABmA/gJslrGtGfPw/h120/dancing+pig.gif[/img]
Sg's Piggy
---
FWG King
Posts: 680
Joined: 15 Jul 2011, 19:51
Fr00k$: 1.10
Location: Gone. Just...gone.
I win just because I feel like winning.
I'm officially gone. Who cares? Nobody. This will probably that tiny little memory I remember someday. Thanks for the wonderful time FWGers.
---
FWG God
Posts: 1995
Joined: 18 May 2011, 16:15
Fr00k$: 127.60
Location: May 18, 16:15 PM, District Court, Courtroom No. 7
I win because I'm The Symmetrical One.
"Everyone else gave up on you... but I saw what you could be!"
---
I Shall Eatz You
Posts: 4832
Joined: 05 Nov 2010, 23:23
Fr00k$: 67.60
Location: In a room watching anime, studying other stuff, and basically making others laugh.
Contact:
I win because i perfected all songs in pro on SCGMD4(including guitar vs piano)
(P.S. conny made this topic b4

)
---
---
Return to "Forum games and misc."
Who is online
Users browsing this forum: No registered users and 2 guests