FWG King
Posts: 821
Joined: 16 Sep 2012, 19:05
Fr00k$: 29.55
Location: Sitting in my cozy lil cabin...teaching swordsmanship and combusting nubs..
This has probably already been made or such but with Smite and Minecraft and probably a few more there is a thing you can use similar to Team Speak called Curse Voice. It's completely free unless you go premium and it offers a great way to talk to friends while playing. So if anyone knows of it go try it out or if anyone has it let me know and maybe we could hook into some gameplay together.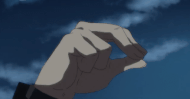 Don't touch me family scrub
BOOM GT OUT DA WAY
---
FWG Prince
Posts: 423
Joined: 01 Feb 2013, 23:30
Fr00k$: 172.30
Location: Currently Out of Action.
I'll attack right lane!
Out of Action.
---
---
Who is online
Users browsing this forum: No registered users and 4 guests